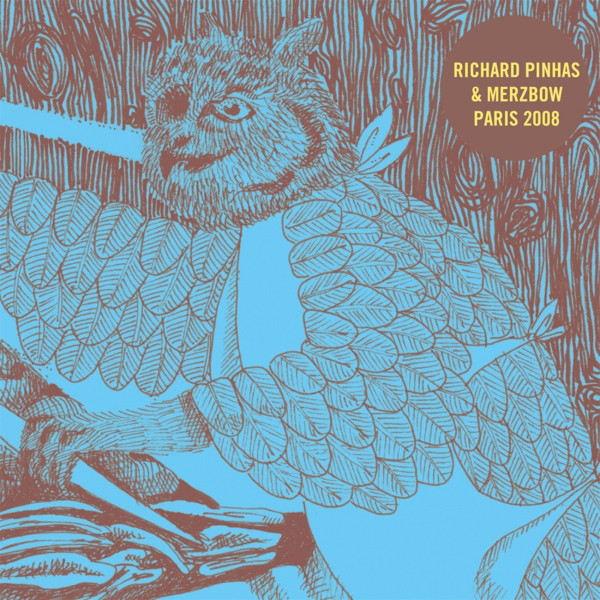 Side One:
1. Paris One (12:07)
2. Paris Two (7:48)
Side Two:
3. Paris Three (19:31)
Recorded at Les Instants Chavirés, Paris-Montreuil, France on November 12, 2008.
Mixed by Duncan Nilsson-Pinhas
Engineered by Laurent Peyron
Limited edition of 100 copies pressed on blue vinyl.
Limited edition of 400 copies pressed on black vinyl.
Includes MP3 download card.
In 2007, guitarist and rock electronics innovator Richard Pinhas performed in Tokyo and then performed a duo concert with notorious 'noise' artist Merzbow. Both men were so excited by the duo concert, they immediately booked studio time to make the recordings that became their first duo release Keio Line. The duo continue to perform together; this concert performance and recording was their first meeting together after Keio Line. It was recorded at Les Instants Chavirés in Paris on November 12, 2008. Even though they had only worked together for a very short time the year before, the duo had already established a recognizable sound with Richard's metronic and spacey guitar figures being worked over by Merzbow's electronic mayhem in a glorious, psychedelic death spiral.