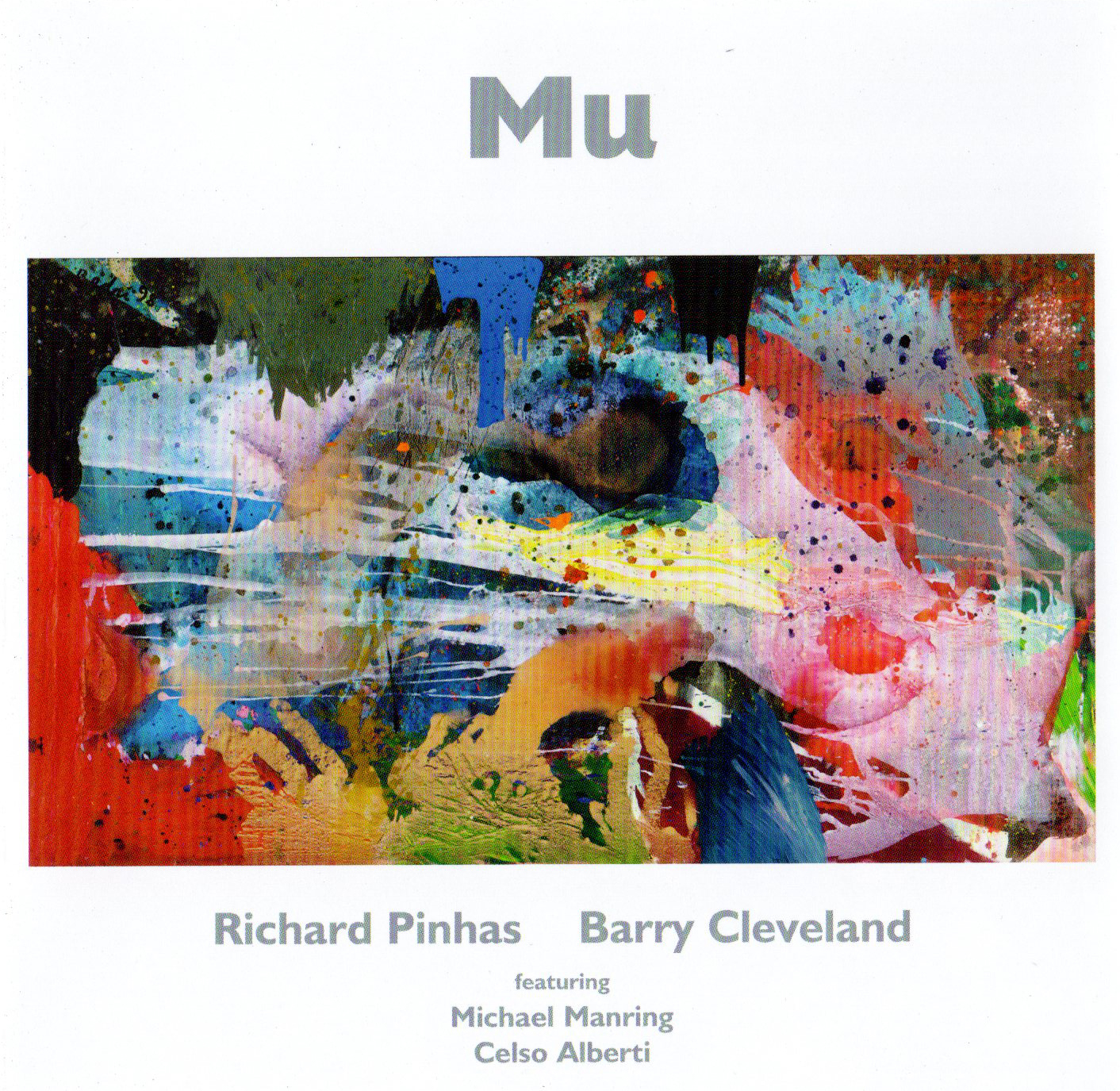 1. Forgotten Man (9:13)
2. I Wish I Could Talk In Technicolor (25:41)
3. Zen/Unzen (9:28)
4. Parting Waves (4:09)
Produced, recorded and mixed at ElevenEleven Recorders.
Acoustic drums and percussion recorded at C.A. Studios.
Bass on track 4 recorded at Funk & Disorderly.
Guitar Synthesizer on track 1 recorded at Heldon Studio.
One day a troubled monk approached Joshu, a renowned Chinese Zen master, intending to ask him for guidance. A dog walked by and the monk asked Joshu, "Has that dog a Buddha Nature or not?" The monk had barely completed his question when Joshu shouted: "Mu!"
Mu is often translated as "nothingness," but as the response in Zen's most famous koan, the gesture speaks to a truth deeper than rational dualistic thinking can obtain-therefore also resonating with the creative mindset accompanying the purest forms of musical improvisation.
The music created by French guitar iconoclast and electronic music pioneer Richard Pinhas and insistently inventive San Francisco Bay Area guitarist Barry Cleveland on Mu originated in just such a way, arising seemingly from "nothingness." The two had contemplated performing as well as recording together for several years before their stars finally aligned, and they played several Bay Area shows during the same period that Mu was recorded.
Unfettered by genre conventions, Mu is a mesmerizing combination of entirely improvised music and Cleveland's post-production compositional development. The four long pieces unfurl as a confluence of overlapping musical currents informed by art rock, ambient, electronic, avant-garde jazz, and various "world" music inflections. Joined by two longtime Cleveland collaborators-electric bass innovator Michael Manring and Brazilian-born drum master Celso Alberti - these expansive and timeless soundscapes will have definite appeal to fans of artists like Jon Hassell, Arve Henriksen, Nils Petter Molvær, Bill Laswell, David Torn, Brian Eno, David Sylvian and David Bowie.
Pinhas' distinctive musical aesthetic is facilitated by his Metatronic live-looping and effects system that enables him to create an astonishing variety of tones and textures and layer them into continually changing stream-of-consciousness soundscapes. His approach on Mu was especially dynamic. "Besides opening up fresh sonic horizons himself, Richard did an impressive job of responding to the rapid shifts in tempo, tonality, and intensity of the quartet, which is far from easy when using a looping system such as his," explains Cleveland. "His performance on 'I Wish I Could Talk In Technicolor,' in particular, may be the most dynamic and nuanced I've heard from him yet."
Cleveland's aesthetic is equally sui generis. In addition to playing guitar in the conventional manner he plays with a bow, a bowhammer, an Ebow, and other devices, as well as using sophisticated electronics and looping to access intriguing new aural realms. On Mu, he also played Moog Guitar, sitar guitar, Vocalizer 1000 woodwind synth, M-Tron, zither, kalimba, gong, and incidental percussion.
"Hyperbassist" Michael Manring's mind-blowing virtuosity is equaled only by the richness of feeling expressed in his playing. He and drummer/percussionist Celso Alberti, a master of multiple rhythmic traditions, share a near-psychic connection that enlivens their truly uncanny interactions.
In bringing together this singular quartet, Cleveland and Pinhas take another bold step with Mu. Given their long histories of innovation and experimentation it shouldn't be surprising to find them venturing into the unknown. But there's still something inspiring about witnessing veteran artists willing to follow a thread of inspiration into the void, only to emerge with new revelations. "In many ways," says Cleveland, "this album represents the culmination of concepts and techniques I've been developing my entire life."