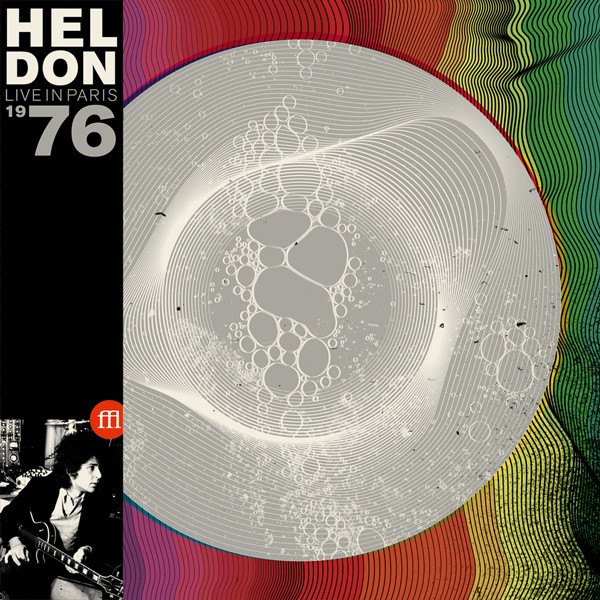 Side One:
1. 184 Après Cosmic C'Etait (9:49)
Side Two:
2. Distribution Deterritorialisation (10:35)
Limited edition of 1000 copies pressed on mixed purple & white translucent vinyl.
HELDON took rock music and mixed it with analog synthesizers in a very special and unique way. Recorded live at Le Palace, Paris 1976, this two track recording documents the raw, acidic, psychedelic sound of HELDON, consisting at the time of Richard Pinhas, Patrick Gauthier & François Auger. The fantastic second track "Distribution Deterritorialisation" based on a repetitive synth line even deserves to become an instant classic.