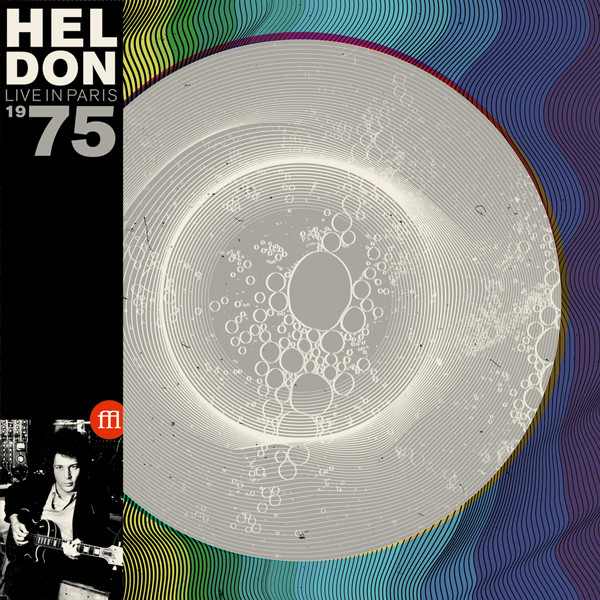 Side One:
1. Heldon Is Back (6:48)
2. Lady From The North (8:37)
Side Two:
3. Klossowski's Circlus Vitiosus (4:22)
4. Death Of Omar Diop Blondin (6:36)
5. Track Of Cocaine (4:59)
Limited edition of 1000 copies pressed on mixed blue & white translucent vinyl.
This historical recording documents one of the rare HELDON concerts of the mid 70's era. Formed at the time of the duo of Richard Pinhas, master at guitar looping (Mellotron, ARP2600 Synthesizer, AKS and guitars) and Alain Renaud (Guitar and analog keyboards), HELDON delivers five tracks of guitar freak-out melted with hypnotic synths themes.